[ad_1]

A perfect storm.
That's how most media outlets have been describing the unique crisis facing the country's electricity value chain right now. A crisis steeped in coal shortages.
About 70% of India's power still comes from the black gold. Coal remains the kingpin of the economy, despite much-touted strides towards clean energy.
The ongoing shortage in coal supply could (1) cause blackouts in the near-term, and (2) lead to supplies being diverted away from industries for consumer use, which could dent the country's economic recovery.

But before understanding the nature, severity and reasons behind India's power shortage, it's important to keep in mind three key things…
Broad Strokes and Brass Tacks
One, the coal value chain. It begins at the coal reserves, most of which are concentrated in Central and Eastern India. Coal is extracted from these mines and transported to thermal plants or power stations (which are located across the country), where it is burnt to generate electricity. Next come the system operators (think POSOCO), following which is transmission (Power Grid Corp. and state power transmission utilities via the National Grid), distribution (state-owned power distributors and discoms), and finally consumption (you and me). If you want to read more about this value chain, read our earlier piece on the Electricity Act.
Two, the ides of October. This is always a taxing month for power suppliers because now's when the festival season is, so now's when demand peaks. This time, though, the scale of the demand surge is what alarmed everyone. Also, demand usually tapers off from the end of the month, as the festival season retreats and the mercury falls across the northern parts of the country, turning off the fans, ACs and coolers.
Three, we are not alone. Several countries are facing an energy crunch. Fuel pumps in England are running dry, natural gas prices are surging across Europe and China has begun rationing power. But the reasons behind each of these crises is a combination of different factors. In the UK, for example, a Brexit-fuelled shortage of truck drivers is partly to blame. Beijing's overzealous crackdown on coal mining may have contributed to its ongoing shortages. And the EU's restrictions on fossil fuels may have inadvertently led to "greenflation".
But for now, let's head back home….
Schrödinger's Crisis
India's energy "storm" boils down to depleting coal stocks, which in several thermal stations have come down to an average of four days of fuel as opposed to the recommended 14 days' worth of stocks. But according to some in New Delhi, things are fit as a fiddle.
To make a bad situation worse, political signalling on the issue has been confusing, to put it mildly. On the one hand, GoI said on Sunday that fears of disruption in power supply are "unfounded" and "erroneous". The Union Minister for Coal and Mines Prahlad Joshi even tweeted that such reports were "fear mongering" and claimed that Coal India had enough stock for 24 days.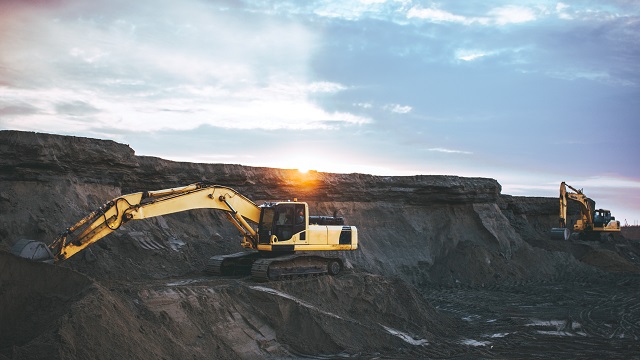 But on the other hand, the Central Electricity Authority (CEA), which comes under the Union Government, has warned that 115 of India's 135 power plants face an acute shortage of coal, with 17 not having enough fuel for even a day. The Federation of Indian Mineral Industries has also warned of an "an immensely precarious situation".

Many states say they fear impending blackouts. Some, like Rajasthan, Bihar and Jharkhand, have already begun reporting prolonged power cuts. Kerala has even asked households to restrict the use of electrical appliances post-sunset. Power plants in UP, Andhra Pradesh and Maharashtra have altogether shut down due to coal shortages.

Besides, Power Minister Raj Kumar Singh essentially confirmed the crisis when he said the energy supply situation could be "touch and go" for the next "five-six months".
What Do the Numbers Say?
Reuters quoted POSOCO data that showed India's power supply deficit in the first seven days of October amounted to 11.2% of the country's total shortages throughout the year. Meanwhile, the power deficit in the first seven days of October was over 21x higher YoY, and over four times that in 2019.
According to Indian Express, in August-September, power consumption jumped from 106.6 BU (billion units; a unit is 1 kWh) per month in 2019 to 124.2 BU per month in 2021. Total coal consumption over the same period increased by 18%.
Therefore, supply shortages at plants are real. Blackouts – or the threat of them – are surely looming. And the surge in demand is definitely there.
How Did We Get Here?
A perfect storm needs a perfect combination of factors.
Firstly, the devastating Second Wave of COVID-19 adversely affected mining operations. This led to less coal stock buildup in April-May.
Secondly, energy providers like Coal India failed to sufficiently stockpile enough coal over the past few months (post-Second Wave) despite the widely-expected demand surge because (1) they didn't anticipate a rapid resurgence, and (2) they expected a Third Wave to plateau demand again.
Thirdly, the stronger-than-expected post-Second Wave economic recovery has been remarkably swift, with the economy largely reopened and markets riding high on vaccine and demand optimism.
Fourthly, this year's monsoon was (1) uneven, with heavy rainfall in some parts of India, which sparked logistical issues as coal needs to be transported from mines to plants, which is difficult to do when railway tracks are flooded, and (2) extended, which was to the detriment of open-cast mines in eastern India.
Fifthly, maintenance shutdowns at nuclear power plants and a decline in electricity generation by coastal and hydro power plants led to more reliance on coal, further stressing supply chains.
Sixthly, international coal prices are soaring (coal prices per tonne in Indonesia, for instance, have jumped to $162 this month from $86.68 in April). This has naturally encouraged import cuts (they fell 45% YoY in July and August) but also led to more dependency on domestic coal reserves. This has meant (1) rising demand from non-power sectors like aluminum, steel and cement, which typically burn relatively larger quantities of coal, and (2) domestic coal tends to have higher ash content; as such, larger quantities of Indian bituminous coal need to be transported around vis-a-vis imported (coking) coal to generate the same amount of electricity.
Where Do We Go From Here?
Even as the Union Government is downplaying the seriousness of the situation, it seems to be scrambling to avert a turn for the worse.
An inter-ministerial team is reportedly monitoring the supply of coal to thermal power plants. The PMO "reviewed" the situation yesterday. Producers have been asked to import up to 10% of their coal needs and states have been cautioned against selling electricity on power exchanges to cash in on surging prices. Captive coal mines are being tapped to boost their output. Supplies are being prioritised to thermal plants running low on stock. Production in mines that already have all requisite clearances in place is being expedited. The number of daily rakes being transported to plants has been raised to 263. Coal India dispatches have been increased from c. 1.4 million tonnes (MT) per day on October 1st to 1.5 MT per day on October 7th, with the target being 2 MT per day by October 21st.
The earnest hope is that these remedial measures will be sufficient to avoid widespread all-out blackouts, such as those plaguing Lebanon presently.
FYI: One beneficiary of all this mayhem has been the Indian Energy Exchange (IEX), where power is traded. Q1FY22 saw a 41% YoY jump in trading volumes and unit prices. IEX shares are up +261.31% YTD and +25.66% up over the past five days.
The Ballad of the Black Gold
But whom do we blame for this "perfect storm"? Whom do we rake over the coals?
While it is true that suppliers (i.e. State-owned Coal India) cannot be blamed for sky-high…
[ad_2]

Source link