On June 23, 2022, the TSX Venture Exchange (the Exchange) announced changes to its minimum pricing requirement for shares listed on the Exchange by amending several of its policies to incorporate the temporary relief measures (the Temporary Relief) previously granted in response to the COVID-19 pandemic which lowered the minimum price at which issuers could complete certain financings. 
To read more about the changes to the TSX Venture minimum price requirements click here.
Subscribe and stay updated
Receive our latest blog posts by email.
About Diana Nakka
Diana Nakka (She/Her/Hers) is a Knowledge & Legal Operations Lawyer and member of the Dentons' Knowledge & Legal Operations team for the Canada Region. Diana works alongside corporate and securities group leadership to help develop and execute its knowledge management strategy. She provides support and insight to the members of the Firm's national Corporate, Securities and Corporate Finance and Mergers and Acquisitions (M&A) groups in knowledge management, training and key internal processes.
About Andrea Johnson
Andrea's practice focuses on corporate and securities law, with an emphasis on technology and emerging growth companies. She has extensive experience in the private equity and venture capital area and has acted as lead counsel on many of the largest VC financings in Canada. Andrea also advises TSX-listed companies on IPOs, financings (including PIPEs), mergers and acquisitions, stock-based compensation and corporate governance.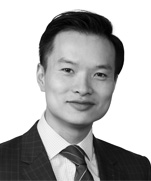 About Eric Lung
Eric Lung is a partner practicing in Dentons' Vancouver office and is a member of the Securities and Corporate Finance group. Eric's practice is focused primarily on corporate, securities and transactional matters, with a particular emphasis on mergers & acquisitions, financings and corporate reorganizations.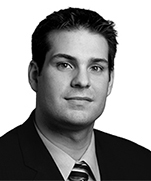 About Scott Rozansky
Scott Rozansky is a partner in Dentons' Corporate and Commercial law practices. Based in Montréal, Scott serves as co-lead for the Firm's Montréal Cannabis group, and leads the office's Venture Technology and Emerging Growth Companies group. He also serves as Canadian lead for Dentons' Securities and Capital Markets group.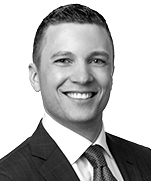 About Danny Wakeling
Danny Wakeling is a partner in Dentons' Corporate group in Edmonton. His practice consists of broad-based transactional work with an emphasis on mergers and acquisitions, capital markets and corporate finance. Known for his enthusiasm and ability to deliver exceptional results for his clients, Danny represents a range of public and private companies in various share and asset transactions, strategic investments, capital raising, and general corporate and governance matters.